Hi, I'm Stacy Luks.
I'm a dual US-Australian citizen, and a 15-year travel industry professional.
I'm a dedicated volunteer guide at the Kluge-Ruhe Aboriginal Art Collection of the University of Virginia, near my home in Richmond, Va. Once or twice a week, I have the privilege of being surrounded by and educating visitors about vibrant works of art representing the world's oldest continuously living culture, some 12,000 miles away.
Two Worlds Australia is my niche travel gig, wherein I pursue – and share with fellow travelers, arts & culture lovers – my passion for exploring my 2nd homeland.
I moved from the US to Australia in 1986. It was a time when Indigenous voices were little heard or recognized. 35 years on, much has changed for the better for First Nations' people, and the nation as a whole — acknowledgment of their vital place in Australia's history, and the priceless wisdom that 65,000 years of continuous living culture offers today.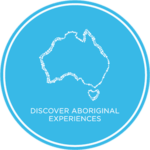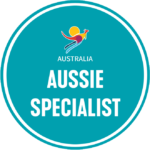 A Tourism Australia-certified Aussie Specialist since 2008, I've journeyed extensively through Australia's 8 states and territories in both professional and leisure travel capacities.
As a resident of two countries who has lived through and observed these changes, my mission as a travel consultant is to educate and advocate for visitors to Australia to actively engage with the full, ongoing story of the continent's First Nations' peoples.
My life and career choices have always been shaped by my curiosity about other cultures. I view the arts (followed closely by food) as central to how a society expresses itself. These perspectives inform my travel planning paradigm. Every country offers multiple aspects of itself – ancient & contemporary, tangible & intangible, natural and man-made – that I help my clients discover.
To me, travel at its best – beyond experiencing adventure in beautiful, iconic sites – imparts meaningful connections with a community, an understanding of culture and heritage of a place and of the local peoples' stories. Travel is undeniably a force for good, for empathy and understanding. I intend that my clients' trips be purposefully additive experiences for both them AND their destinations:
I seek to make every journey matter — shouldn't yours?